James Bond Island is located in Phang Nga National Park,  25kms North East of Phuket. It is locally known as "Koh Khao Phing Kan or Ping Gan.
The island is the most famous island tour in Phuket. It is where the movie,  James Bond "Man with The Golden Gun" was filmed in 1974. The main attraction here is the Ko Tapu or Nail Island, a 20 meter tall limestone rock that lies just off the shore. Visitors will also get the chance to enjoy exploring the caves and the mangrove forest on this tour. They can also do some activities like kayaking, snorkeling and canoeing.
Heading to James Bond Island is the best thing to do if you want to escape from the hustle and bustle of the city or if you're planning a romantic getaway.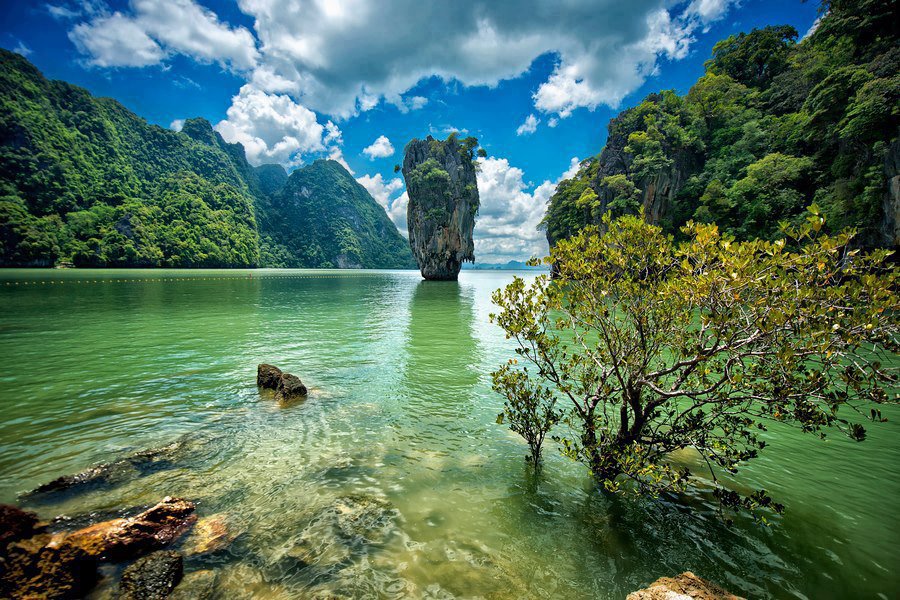 Comments
comments