Bangla Road is located in Patong Beach, on the island of Phuket in Southern Thailand. The road is known round the world for it's incredible energy and party.
The nightlife of Patong Beach is centered in two main areas, Bangla Road and the "Paradise Complex", with Bangla Road being predominantly straight and Paradise Complex being gay.
When the sunsets this place kick soff and turns into an awesome block party every night. With bars, strip clubs, entertainers and exotic foods this is where you come if you want to have the time of your life. Let's just call it, the adult Disneyland.
In 2004, during the Boxer Day Tsunami, that struck just north of Banda Aceh, Indonesia, a large tidal wave demolished much of the street, in what was one of the world's worst natural disasters of modern times.
Today, the road and the beach area have rebounded back to it's part ways and you would never guess, the place was once demolished by a wave just 10 years ago.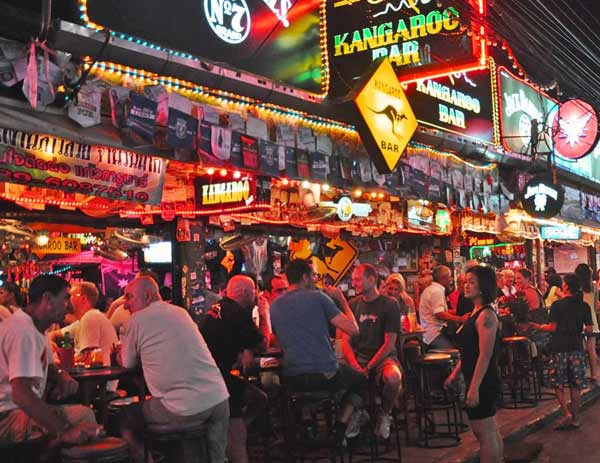 Comments
comments